…or actually, DO Tas me. Tas me all you want, man, because Tasmania's tops.
This is one of the few Meg's Favorite Islands that Meg–uh, I mean "I"–have actually been to. Stephen and I spent two weeks in Australia last month, and almost half of it in sweet little Hobart, on the southern tip of the island. The southiest either of us had ever been! So I know some of this stuff firsthand, for once.
Wait, first thing: I won a trip to Australia. Sometime in mid-2014, Virgin Australia held a trivia contest in which they gave away 52 1-week trips to various spots on the continent. (The promotion was aimed at Americans only, because Americans always say they want to go to Australia but they never do because it's kind of a schlep.) Each trip location included a fun little side excursion in a specific Australian town or locale and was described by a vague paragraph on the site–"Ride camels on the beach in this Western Australia city known for its rich history in the pearling industry" or what have you [A: Broome]. Then when you wanted to answer, you clicked "Answer" and it would take you to Google Earth, where you were tasked with dropping a pin on the point they were talking about. The winners were chosen out of a pool of the correct answers for each clue-paragraph, and you could drop the pin within 10 miles of the correct location and have it count.
I noticed, though, that there was no time limit on when you had to make your guess after viewing the clue. Which means that you could research the answer for as long as you wanted. If I was, ahem, willing to sit and research geography for several hours. It's like it was begging me to cheat.
I figured it was a numbers game. If my name is in every single pool of correct answers, with 52 pools total, the odds were pretty good that I would get picked from at least one of them, especially if you figure that a lot of them were pretty fershlugginer hard and therefore the pools of correct answers for those ones would be relatively small. Ostensibly.
I had a free evening, so I socked about four hours into Googling and Wiki-ing all of the clues, and I entered all 52 of these contests. Well, some of them I knew without researching, but I probably had to look up, you know, at least 30 of them. (I had never but was delighted to hear of Kangaroo Island.) I think I nailed down the right answers for all of them too.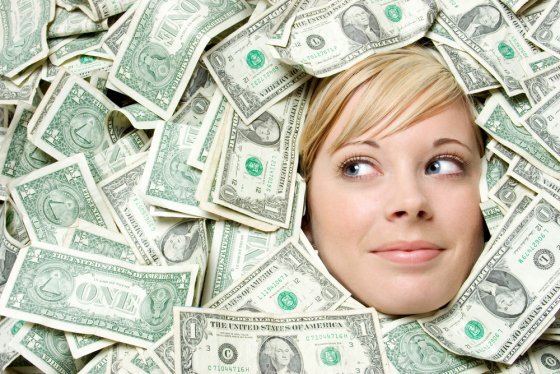 So! Sure enough, my name got picked, and I won a pretty cool trip: a hot-air balloon ride in the Yarra Valley outside of Melbourne. Ever since my brother's son-of-a-millionaire best friend got to go on a balloon ride for his birthday when we were kids, I've been dying to do this before, uh, I die. Some of the other side trips were "Go to an island and sit there for a week" or "Go to Uluru/Ayers Rock and look at the rock and then hang out in the middle of nowhere in the all-year sweltering heat," so like. Of the prizes, this was one was choice, as they went.
(All of the trips involved flying you to Sydney and putting you up in a hotel there for a few days, so at least with the Uluru one, you'd get to chill in Sydney for half of it. But better we do the other half of the chilling in Melbourne and its penumbra than at Uluru.)
Then we were like, hey, it's free to change the date of the return flight, and it takes a whole day to get to Australia, so maybe we should go somewhere else down there while we're in the neighborhood. We looked at Fiji, Indonesia, New Zealand, and Singapore before settling on Hobart, Tasmania, mostly because it was something like 78 bucks as opposed to $200-$400 for the other places. And it's weird! Who goes to Tasmania?
Other than this guy. I guess he actually goes away from Tasmania, now that he's extinct.
So we go, and we chill in Sydney for a few days and Melbourne for a few days and go on the balloon ride, which is all grand, but it's a Melbillion degrees every day (Southern Hemisphere = summer in February) and also it's the city. It's expensive, and we're covered in a gritty dirt-sweat patina at all times because the humidity in Australia does not play. It wasn't weather like I'd never seen before–it was more or less the American South, where it feel like you're being smothered to death with a hot, wet pillow. But we're giant Pacific Northwestern wusses and couldn't really even be outside between noon and 3; we'd go out for coffee-breakfast in the morning, get all sweaty and exhausted on the walk, then secret ourselves away to our air-conditioned hotel room and cower in fear until early evening. Kind of a siesta system (siestym). "It won't be like this when we get to Tasmania," we would croak at each other faintly, perspiring into our tweed hotel sofa. "It'll be nice and cool in Tasmania. Only three more days!"
This isn't to say we didn't have a famous, beautiful trip in Melbourne and Sydney. We loved the street art and the world-class food and the botanic gardens in both towns, were delirious with happy travelness there as well, explored for miles. It was great. But spending a week in foreign metropoles was a real task, and by the time we slipped away to Tasmania, it felt like going home to your bed. There was a light mist on the runway when the plane landed, and we both cooed out the plane window when we realized it. "There are clouds! That's technically rain!"
There was very little pretense about Tasmania, we noticed right away. It's only about 150 miles away from the mainland, a little Ohio in the sea (about 10,000 square miles smaller than Ohio, but shaped very similarly!) that's mostly rural, with Hobart and Launceston as the main urban areas. As of the last decade or two, a foodie culture has been in bloom, and craft beers and wines are especially big there right now.
Hobart was a strange and important place that we dug immediately. When subsequently describing it to people at home, I tried comparing it to Olympia, Washington, but it's bigger, and then to Austin, but it's smaller. Same aesthetic, though–about 200,000 people, crusty old Victorian buildings, tons of music stores and live shows. A little more seafearing than Olympia or Austin, and obviously more remote, so there's a dash of maybe Orcas Island thrown in there. As we walked through the little city-town, we saw about 10 different music stores–like musical instrument stores, not CD stores. We're musicians, so hey, we were thrilled to see it.
Check out the North Hobart Post Office, all quietly looking like a Wes Anderson set, no fanfare required.
Speaking of: While ambling around Elizabeth Street on our first full day in town, we found an old antique store (an antique antique store) with a piano workshop/showroom in the back, and the owner dude showed us all his old pianos of brands that he was sure we had never seen before because we're American. (I used to work in a piano store in high school, but I didn't tell him when I had seen a brand before.) And we got to play the old pianos. It was a delicious piano buffet, all different, all gorgeous and strange. A few of them had candelabras bracketed to them, next to the desk, so you could read sheet music at night. Love it. Stephen chatted with the owner in his refurby apron for a while while I played Bach and Scarlatti–I'd been jonesing for some piano time after traveling for two weeks, so it felt real good.
And THEN we walked down the street some more and ran right into a store just for stringed instruments, and Stephen got some banjo time. A store for us each.
(Funnily, Stephen was chatting with a dude in the store who was also playing a banjo, and they talked about where we were from, quick 5-minute convo, and then when we went to the neighborhood pub that night, the dude from the store was headlining on stage. And he shredded a guitar like he was Jimmy Page–it was bad-ass. His name turned out to be Gwyn Ashton and it looks like he's had a pretty solid career. Whaddaya know.)
Downtown Hobart was pretty walkable. Lots of pubs, lots of fancy food. This place called Frank had the best thing I've ever eaten in my life: salmon on a handmade corn tortilla with chimichurri, mint, dill, cilantro, chives, and some kind of butter-olive oil sauce. (Norwegian-Mexican fusion?) We went on a river cruise on a red vintage ferry and lazed around at various coffee shops and ducked into the "Salvo" for thrifting. We noticed that the local Dom Polski was offering Polish dinner, so we bit and went in and tried out their bigos and sznycel and met all the friendly Polish-Australians. We found two different map stores and I bought a map apiece! This beautiful print of Van Diemen's Land:
And this print of a squished, wrong Australia that slayed me when I saw it in the shop and the old man heard me rollin' and found me a cheaper print of a similar map:
Oh, man. I'm snickering again. It looks like Australia fell off the top of the fridge.
We liked our gardeny little 1940s Airbnb cottage in an old lady's backyard. The doors took an old iron key that looked like it went to an armoire or something. We lived up on a ridge overlooking the town and the bay and all of the glorious natural stupendousness, which we could see out of our kitchen window. There was a dovecote in the back yard.
That's the view from the bedroom. Look at that.
Yeah, we nestled right into our new Tasmanian life quickly. Like doves in a cote. On our way home at night, we'd stop at the neighborhood market for fresh groceries, and then Stephen made us beautiful breakfasts every morning out of organic eggs and lamb sausage and arugula and locally made cheese and bread. We walked a lot, all through the town, every day. Stopping at different pubs to try the local beers. Taking photos of architecture and the gobs of rad street art in Hobart ("Hobart? More like Hob-ART!" [guitar solo]), which sort of surprised me, considering that the town is somewhat small:
After day-walking, we'd come home for a break and snuggle up and watch the Australian news with a glass of Tasmanian wine. There was this very sincere game show that we caught a few times called "Letters & Numbers" where you had to solve anagrams and do math problems on the spot, and they'd give you an anagram to unscramble at the commercial break, which we ate up. So we watched that here and there during our early evening chill session in our little brick house. Now I want to go see if I can dial it up on the Internet.
(I assume this show is on in all of Australia, but we happened to watch it in Hobart. Only.)
In the evening, after our TV-set chilling-time, we'd peek outside as we were getting ready to go back out, and the sky would be all complicated and we'd squeal with joy because it looked like home.
Oh, man, the night sky in Tasmania was astonishing and I'll never forget it. The stars. We kind of anticipated this, figuring there'd be less light pollution, and it came true. Big, juicy, bright stars, but they were also totally different stars than the ones we knew. I'd never seen the Southern Cross before, and Orion was upside-down, which freaked me out. Whoa, whut, the stars are on backwards! Jupiter was an enormous fat orange the whole time we were there. We spent a few after-hour walks, buzzed from local craft beers on our way back to our cottage, gaping up at the sky and conjecturing about which star was which.
(Stephen has an app that tells you when you point it at a star, but we liked to guess first.)
The locals were nice to us and generally thrilled to educate us on their little island. We knew going in that Tasmanians call each other Tassies ("tazzies") but what we didn't know that they call the island itself Tassie. So a Tassie would say to us, "How long are you in Tassie?" and we'd be like hunh? I thought that was a dude, not a place. I later read that they have another colloquial demonym: Taswegian. Loll, loll, totally get it.
As well, Tasmania isn't just a state; it's a shape. They're kind of like Texas about it. Lots of things that could be shaped like a square or something are shaped like Tasmania instead. Never turn down an opportunity to make something shaped like Tasmania. À la this price tag at the antique store:
Or my sunburn:
The Tasmanian devil (not the extinct Tasmanian tiger, at the beginning, which I thought were the same thing briefly) was on everything. Any object they could put his little fangy face on, they did. He's their buddy. (That said, we gladly did not see the visage of the Looney Tunes version even one time.)
Note that the devil's face is shaped like Tasmania. NOTICE.
It's hard/weird to be in a place and think, "I really like this place! This is the kind of place for me!" and know that it will be very difficult to ever go back there again once you leave. I'm used to just going wherever I want when I feel like it, but I don't usually go to the end of the Earth. Or think about wanting to again. Like with Iceland, I was like "Oh, yeah, this place is great, and I am totally coming back," but with Tasmania… I might not ever.
We're irritated with ourselves for not seeing the rest of the island; it was the end of our trip and we were low on funds and on, um, sprightly demeanors. We knew we'd regret that, and we did. We meant to check out Bruny Island, but everything we read about it said you needed to also rent a car cos there's nothing to walk to, and that was just prohibitively expensive. Plus then we'd have to risk trying to drive on the wrong side of the road. It just sounded stressful and our brains were mushy travel-gruel by then.
We could have gotten a bus to Launceston, though. Or nearby Mt. Wellington. Or even, like, the hiking trails just south of the city limits, to climb up and see the city from a different vantage point. We could have gotten a day pass for the bus and gone to some miscellaneous place. We didn't plan well.
Yeah, Tasmania's the spot and I miss it so much. Not to say that we had anything but a fine time in Sydney and Melbourne, but the bulk of our happy Australian memories were in Hobart. We were all grins about just walking down the street, poking around in shops or looking at frilly Victorian architecture. Tasmania is one of my favorite islands not because it's absurd or terrifying or ridiculous, like the others on the list. It was just cool there and we liked being there. We've been home not even a month, and we're already mentally scraping up all of our torn and tattered airline miles on the dinner table and figuring out how we can see the rest of the island. And when.